Listen:
Donald Trump Jr. Speaks in Oxford, Mississippi Endorsing Tate Reeves for Governor!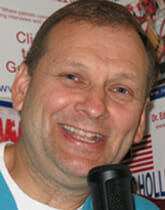 Podcast: Play in new window | Download
Last week the President's son, Donald Trump, Jr. came to the great state of Mississippi to an event called the "Good Ole Boys."  There Don Jr. excited the crowd about how his father was fighting for them, their values, and that they needed to vote for Tate Reeves in 12 days and in one year they needed to help re-elect his father as President of the United States! Doc Holliday was there and in this week's show he will play some of what Don Jr. had to say as well as hitting some of the other exciting news last week.  So click on for another great show where you will hear things here that you will not hear anywhere else! And for next week's show Doc Holliday will have some exclusive insights on President Trump's Rally this week in Tupelo, Mississippi!