Listen:
President Trump Comes to Rally for Tate Reeves in Tupelo, Mississippi!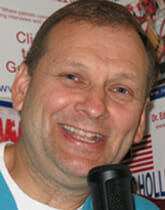 Podcast: Play in new window | Download
President Trump came to Tupelo, Mississippi last week to campaign for Tate Reeves for Governor.  The election is November 5th this week! 
Doc Holliday
tells you some inside stories as he helped a soon to be 95 years old veteran from World War II get to meet personally our Commander-in-Chief.  Doc Holliday also wrote a poem (he reads it on the show) about the president's coming to Tupelo in the same week that the house democrats voted for giving Congressman Schiff unlimited powers in impeachment inquiries.The Soviet-style justice of the house democrats earns Congressman Schiff the new nickname Stalin, Jr.!  What a show, so click on now and listen and share it with others!