Listen:
Chill At The Merchandise Mart: An evening of Food, Wine and Charity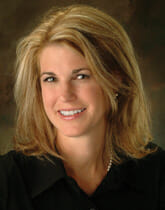 Podcast: Play in new window | Download
As we know, charity begins in the kitchen. On today's Kitchen Chat, we are featuring Chef Didier Durand, Executive Chef of Marchesa and Chef James De Marte, Chef/owner of Pisolino along with his business partner, Rachel De Marte. These two chefs joined Chef Jaime Laurita and me in the Middleby Residential Showroom for cooking demos. Their restaurants are participating in CHILL on November 14, 2019, an annual event at the Merchandise Mart to benefit three Chicago charities: Saturday Place, The Lynn Sage Foundation and Respiratory Health Association Over 70 restaurants are featured this year and each showroom will have delicious food and wine. As Blair Loftspring, Managing Director of Leasing and Marketing at the Merchandise Mart says, "It's a great reminder that the showrooms are open to the public Monday through Saturday."
You will be inspired by Chef Didier's cooking demo and recipe for Pan Seared Halibut with Sumac Spiced Cauliflower, Wilted Chanterelles, Meuniere Butter. I love how he encourages everyone to "build your plate like the Eiffel Tower, wide on the bottom and going up to the sky."
Discover the importance of flour in making the perfect pizza. Chef James demonstrates how to layer flavors by garnishing your pizza after it comes out of the oven.
Pan Seared Halibut with Sumac Spiced Cauliflower,
Wilted Chanterelles, Meuniere Butter
Recipe by Chef Didier Durand and featured at Marchesa
Serves two
Main Ingredient:
Two 8 ounces fresh halibut fillet
4 pieces shiticho peppers whole
To season the cauliflower:
½ of a small fresh cauliflower
2 tablespoons of molasses
1 tablespoon of sumac
½ teaspoon bbq sauce
1 tablespoon honey
For the chanterelles:
2 oz of fresh chanterelles
a splash of red or white wine
For the meuniere butter:
1/4 stick ( or 1 oz ) of unsalted butter
2 tbsp red onion diced
1 teaspoon garlic diced
1/2 lemon segments and juice (keep other half for decoration on the plate )
8 pieces of capers
½ tablespoon of diced parsley
Toasted pumpernickel or brioche crouton and frisee optional
Mix all the salad ingredients to season the cauliflower, bake in oven. Season
Halibut and cook lightly, set aside. Make beurre meuniere. Plate Cauliflower
first, then fish then sauce, add chanterelles and peppers. Add croutons and
greens if desired
Serve with a lovely Sancerre from the Loire Valley.