Listen:
Democrats Vote to Impeach President Trump! Or Maybe Not. Merry Christmas!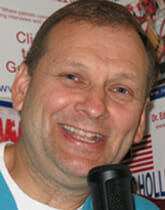 Podcast: Play in new window | Download
Last week the democrats voted to impeach President Trump in the U.S House. Not a single Republican voted to impeach. But Speaker Pelosi has so far refused to send the articles of impeachment over to the senate, so is President Trump impeached if she does not send over the articles of impeachment?  We dig into that important question on this week's show.  And we also have some news clips that shatter the credibility of former CIA director Brennan and former FBI director Comey. And we do this week's show with some special Christmas cheer.  Click on for an exciting
Doc Holliday
Rock
Splitting
Politics special Christmas show!