Listen:
Senate Impeachment Trial, Iowa Caucus, and Rock Splitting Politics on Steroids!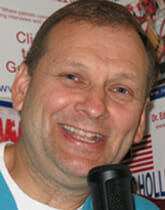 Podcast: Play in new window | Download
My, my, my, how many political rocks can be split at one time.  Last week we almost finished the Trump impeachment trial in the U.S. Senate and this week we have the Iowa caucus starting the official presidential election year.  Also we have the state of the union address happening on Tuesday night of this week.  Doc Holliday tells you three things that you should really know after last week.  Hear these three important points on this week's show as Doc also tells about some unintended consequences from the democrat's choice to proceed with impeachment.  Talk about having a tail in a crack, this democratic donkey is in for an unusual election primary by having to eat some of its on cooking.  Doc Holliday will explain what that means when you click on this week's show right now!