Listen:
Roger Stone's Problems from Someone Who Knows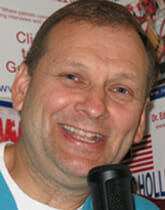 Podcast: Play in new window | Download
Last week Doc Holliday spoke to someone who was contacted by Roger Stone in the past few days for help.  Doc spoke to this person who has been on Rock Splitting Politics before.  She is the author of To Plea or Not to Plea about Rick Gates and the Mueller Report.  That's right, the amazing Daphne Barak is back on Rock Splitting Politics to give us some insights that you haven't heard anywhere else.  Doc also gives some input about the race for the Democratic Nomination and the votes in Nevada.  Great show, great guest, so click on now for Rock Splitting Politics and don't forget to like our FaceBook page!