Listen:
Corona-virus (Covid-19) Crash and the Race for the Democratic Nomination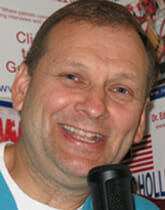 Podcast: Play in new window | Download
On this week's show, Doc Holliday tackles two major issues and he starts with the race for the Democratic nomination for the presidency.  Then in the second half of the show, Doc Holliday provides insights on the Corona-virus and the Helter Skelter nature it's causing throughout the world.  We have not seen such fear about one virus in a long, long time but it is what it is and it's not going away anytime soon.  But what should we do?  Listen to this week's show as Doc relates what he has learned and plays a clip from President Trump's Townhall event on Fox News last week.