Listen:
America Responds to the Coronavirus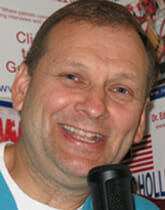 Podcast: Play in new window | Download
Last week was a dagger in the side of Wall Street, on Pennsylvania Avenue in Washington, D.C., and across America.  Americans never thought that they would live to see the day when sports in America would be put on hiatus.  Fear ripped into everyone's 401k retirement plans and they are still bleeding red. Citizens across America are getting sick and some are dying. Ugly is an understatement about what happened on Wall Street last week and yet we are about to see America at its best. I believe that. It takes prayers, wisdom, organization, knowledge, dedicated science teams, and government entities working hand in hand with our private sectors. And, yes, we need a President not afraid to lead no matter what many people may say. We have only one President and he is President Trump. America's founders created our self governing bodies of government so that we would have executive leadership for a crisis like we have with the Coronavirus. Listen to Doc Holliday's special show as he describes how America is responding and what we need to do now. Listen to clips of two great leaders who lifted up their nation in times of crisis and a song that led America to victory a hundred years ago. God bless you and God bless America.