Listen:
Evolution of An Author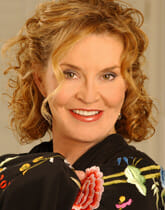 Podcast: Play in new window | Download
The path to finding your purpose and passion almost never goes in a straight line.   Some of us know from an early age exactly what we want to do in our lives.    With constant changes in technology – there are jobs and professions in the lead now, which may have not even been conceived when you were charting your life and career path.  Beyond the obvious categories of healthcare, and software … this applies to the art world too.
Allen found his niche a little later in life.   As a prolific author, penning several manuscripts Allen redirected his electric talent to the world of animation.  Using some of the same skills as writing but also pulling on the myriad options of visual representation, he's made the transition from Author to Animator.   The world of cinematography and entertainment is constantly morphing and re-inventing itself.   Allen shares some insights about 21st-century actors and where our next icons of the silver screen movie may actually come from.  Check out Allen's new business, Promethian Studios,
You can follow Metal Gaming Warrior on YouTube and Instagram.