Listen:
I Don't Know Adventures Of A Forest Playground – by Eartha Powell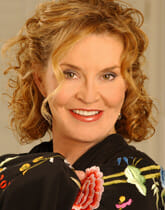 Podcast: Play in new window | Download
I DON'T KNOW ADVENTURES OF A FOREST PLAYGROUND by Eartha Powell
What do cats, dogs, toads, and snacks have to do with fun and adventure? I Don't Know!
Take the young child in your life on a wonderful adventure in this lavishly illustrated children's book. You will join Ralph and his best friend in a forest playground where treasures appear at the bottom of mud puddles! Ralph's friend finds out the difference between hearing and listening to his mom, and begins to bloom by pulling from his young spiritual values.  Charming illustrations help bring the story to life.
As a Nurse Educator with a Masters's degree in Human Resource Development, Eartha Powell has done a great deal of research in order to help her son with ADHD. In the podcast, she talks about her research and the positive results she has been able to achieve through Mindfulness. She is currently doing classes with other children at her son's school.
Eartha
gives practical tips that will be invaluable to parents and teachers of children with special needs and anyone who has a child with attention difficulties.