Listen:
Comfort Food and Comfort Mood with Chef Carla Hall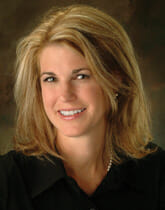 Podcast: Play in new window | Download
Chef Carla Hall is a bouquet of sunshine. Her genuine kindness and enthusiasm for cooking are her hallmarks. During this challenging time, we all need a little sunshine and encouragement. Chef Carla Hall shares what she is cooking during the quarantine and has words of comfort from her kitchen.  Get inspired to try your hand at baking bread or starting a family cooking night! Join Chef Jaime Laurita and me for this special Kitchen Chat with Chef Carla Hall.
Carla offers some wonderful insights and tips as to how to get through this challenging season:
"The way that I am getting through this is to realize that everyone in this entire world is going through the same thing. And I know that is incredibly hard, but I think when we remember that it is not just us – we are having our own experience, but everyone is doing something similar right now. It actually makes you feel better. It's a time to discover new things and to just realize that you can do things like cook. A lot of people are cooking more than they would have ever thought and they are enjoying it! The biggest thing I can say to those people is let the mistakes happen.
As you attempt to train your palate, allow yourself to taste something throughout:  Taste something – take a little bit of that thing, that soup or whatever it is your cooking, out and then add another ingredient. Then, before you add the other ingredient,  take some out, add it, take some out and then taste again before you add something else so that you can see the progression of how you have developed the flavors of a particular dish. Because a lot of times I think people are afraid, even when they are doing a recipe they are afraid to add their own things. See how the flavors develop, how it gets better, how you learn what that additional ingredient did to that dish. That will improve your palate.
What are you cooking in your kitchen? Please know that you are not alone during this time. Remember to reach out to others and find some comfort in your kitchen.