Listen:
Hope and Guts and Trust in Trump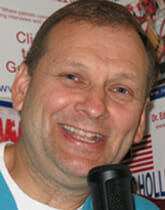 Podcast: Play in new window | Download
A daring plan to restart the American economy in phases depending on the science and leadership of our nation's governors, that's what President Trump presented last week. And this week
Doc Holliday
talks about what Trump's plan means and how this coronavirus fiasco has devastated our economy. What has Speaker of the people's house, Nancy Pelosi, done? Where is Congress and where has President Trump been?  What is Nancy Pelosi doing to help American businesses? Wow, there are a lot of questions that need to be answered and Doc Holliday answers these questions and more on this week's show. Doc Holliday also tells you how to get your own non-medical facemask by going
here
. Yes, there is hope in America, we have citizens who are gutsy, and there is a growing trust that we can get through this catastrophe with inspirational leadership. Click on now for this week's show!