Listen:
Donnie Madia: Impact of COVID-19 on Restaurant Industry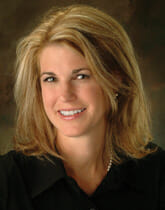 Podcast: Play in new window | Download
Restaurants are the hearts and souls of each community. Comprising 10% of the overall workforce in the U.S. with eleven million employees and adding $1 trillion to the economy, the restaurant industry is an essential player in the economic health and well-being of this country. This industry is feeling the brunt of COVID-19 pandemic, both for the employees and for the restaurateurs, and the effect is even more far-reaching as farmers, fishermen, beverage distributors, linen services and other food and service suppliers are impacted. Restaurants are uniting to find solutions to sustain the workforce through this time and strategize on how to effectively navigate the landscape for what the "new normal" of the industry will be going forward.
Donnie Madia, a partner at One Off Hospitality group and a James Beard Outstanding Restaurateur, joins Margaret McSweeney and Chef Jaime Laurita for a Kitchen Chat to discuss the present state and the future of the restaurant industry. Donnie is known for his art of collaboration and is considered a visionary, inspiring those around him. He is using these skillsets in working closely with with National Restaurant Association and the newly formed Independent Restaurant Coalition to help find solutions to navigate through these challenging times. Think back to just a few months ago when a global pandemic was the last thing on our minds, and we enjoyed special celebrations with friends at local restaurants. Those restaurant workers need help now. Consider going to oneoffhospitality.com and donating to the COVID-19 One Off Employee Relief Fund.
Please stay healthy and safe. And always remember to try to take a moment and Savor the Day!