Listen:
The Sleeping Ute by Robert Brown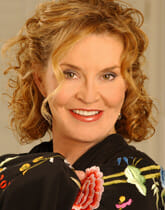 Podcast: Play in new window | Download
The Sleeping Ute by Robert Brown follows a retired policeman who finds himself starting over on a remote Colorado Indian Reservation and dealing with people and their difficulties at a level never felt before. The images and characters in the novel will stay with you long after you close the book.
The backdrop of the tale is a mountain range that resembles a sleeping Indian warrior, The Sleeping Ute. More than a work of fiction, the book explores metaphysical experiences and beliefs, through the candid voice of a first-person narrator who is presented as the author.  Woven into the story is an overriding desire for purpose, truth, and spiritual understanding.
This reflective work is also written with a realistic law enforcement expertise born out of the true-life experiences of the author.
From the dramatic unfolding to a glimpse into what lies beyond this life, this one will hold your attention from the beginning. Find it on Amazon KINDLE  here:  The Sleeping Ute