Listen:
Dr. Dan M.D. Answers Coronavirus Questions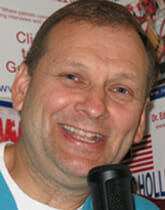 Podcast: Play in new window | Download
Join Doc Holliday this week as he interviews a leading expert in the medical field about what we know and can expect in the next few weeks. Doc also plays a clip from Hannity on Fox News that shows AOC, the congresswoman from New York saying something about going back to work that you will not believe. And what opportunities does the radical left see with this coronavirus pandemic? Doc Holliday lets you in on what they are contemplating. And in honor of the 50th anniversary of the Apollo 13 mission that failed to make it to the moon but was a great success in bringing 3 lost astronauts back and unifying America, well, Doc Holliday plays a short clip from an exclusive interview that he did with one of those honored heroes from our archived shows. Don't forget that if you need a cloth, non- medical face mask that you can order one or two or three from here. Get ready for a great show and click on to listen right now!