Listen:
Have You Heard about the World's Newest Country of CHAZ?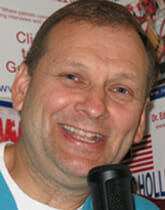 Podcast: Play in new window | Download
Well it has happened, like the Spanish Conquistadors before them, some left-wing radicals have put up fences and barricades  and have declared a new country for themselves. This new country of CHAZ has formed because the left wing mayor of Seattle, Washington, has raised the white flag of surrender. She was elected to serve and protect her citizens and now she has neglected them. With reported violent crimes within this new country does the mayor feel no responsibility? The police chief says she was ordered to vacate the police precinct there, no one knows who gave that order, or so we are told. Listen to this week's show as Doc Holliday talks about this new country and also plays some clips from the White House meeting between President Trump and African American leaders. Great show for crucial times. Click on now!