Listen:
THE PRESENCE OF GOD: Living the Empowered Life by Carl Miller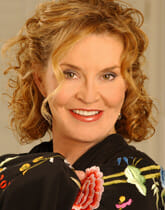 Podcast: Play in new window | Download
Carl H. Miller is a marriage and family therapist who has 35 years of experience as a pastor. He uses a Christ-centered
therapeutic approach with clients that he developed after he noticed that people who said they had forgiven others for how those people had hurt them, seemed to intellectualize that forgiveness, but still harbored physical and emotional baggage.
In his book, he shares a tried and effective process of spiritual empowerment and removing the emotional pain associated with our past.
The book leads the reader through a process and into a relationship or encounter with Jesus. During the session, Miller plays quiet music while this is happening and suggests that his clients do this, too, once a day at home. At the beginning of a session, he also shares scriptures.
"When they look at that pain (while being) in Jesus' arms, they just experience that release," a calmness, a peace, a joy, a serenity; mentally, emotionally and physically, Miller said. "They don't even have to work at it."
According to Miller, people don't have to necessarily believe in Jesus Christ to use the process, they just need to be willing to try to improve themselves,
The book comes with a workbook, SPIRITUAL EMPOWERMENT GUIDEBOOK – where users can describe their "quiet place."  The workbook acts like a journal with spaces for 21 days of entries to track spiritual progress.