Listen:
Newt Gingrich Interviewed by Doc Holliday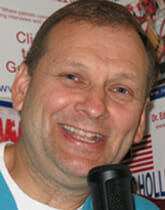 Podcast: Play in new window | Download
Join Doc Holliday as he interviews former speaker of the U.S. House of Representatives, Newt Gingrich, about his new New York Times bestseller, Trump and the American Future! Doc Holliday asks important questions not only about Newt's new book but also about how this upcoming election can be a slingshot election. What does slingshot election mean? Listen to the interview and find out. Former speaker Gingrich also breaks down what is at stake in this election. And Doc Holliday asks him, what about never Trumpers and people like John Bolton, why would they vote in a way that would lead toward anarchy and defunding police departments across America? Every American should listen to this episode of Rock Splitting Politics to understand what exactly is at stake in the American future. Click on now and don't forget to like our FaceBook page! Share this program with everyone you know—-America's future is in the balance!