Listen:
The Smart Kids by JT Crowley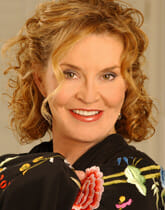 Podcast: Play in new window | Download

THE SMART KIDS BY JT Crowley
The book contains short stories or vignettes about 17 smart kids from all around the world. Each child has a separate story. The young characters are truly amazing. No they aren't "super heroes" but real children who show grit and determination, coupled with breathtaking imagination. All of the characters in the book are considered "smart kids" in their own right; hence the book's title.
The book is designed for young readers from 8 to 12 years of age. The stories endow each young character with an intelligence level and problem solving abilities not usually assigned to this age group. The stories come out of the author's personal experience as a world traveler and cultural observer.
The aim of the book is to not only encourage young children to read more, but also to create an awareness of differences. Some of the characters come from wealthy backgrounds, while others are from poor. There are mentally challenged characters as well as physically challenged characters.
The book has characters that cross 17 different ethnic groups. It not only covers the idea of diversity, but also begins to give young readers an idea that different children from different cultures lead very different lives.
The author encourages young readers to use technology and go to Google Earth in order to research the country, see where the character(s) come from, the streets they walk down, the buildings they go in and the places they visit.
For parents, THE SMART KIDS is a treasure trove of ideas for teaching geography to social studies to diversity to cultural awareness. Parents and grandparents will enjoy using this book to create conversations. This unique book is a must for every child's library.