Listen:
Home Baking Recipes with Pastry Chef Angela Garbacz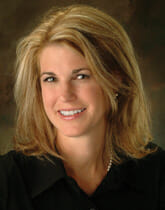 Podcast: Play in new window | Download
Satisfy your sweet tooth with Perfectly Golden: Adapatable Recipes for Sweet and Simple Treats, a delicious new cookbook by Angela Garbacz, pastry chef and owner of Goldenrod Pastries in Lincoln Nebraska. Recently, Margaret McSweeney and Chef Jaime Laurita spoke with Chef Garbacz about this popular trend of people spending more time baking in their kitchens. Home baking has never been bigger. Flour is in high demand and Chef Garbacz helps us understand if including how to tell if the dough feels right or how to tell if a cake smells like it is done.
Here are Chef Angela Garbacz's top three tips for the home baker:
Never judge your baking skill on the first time you make a recipe. Let yourself try a recipe a couple of times before you really say this one is not going to work for me or yes I'm successful with it. I think its really important to give yourself a little bit grace and patience in the kitchen.
Learn to see what your food looks like and how it feels and what it smells like when its done so you can really train yourself on those elements as opposed to just setting a timer and setting a temperature on your oven . You will have a lot more success in the kitchen as you learn the overall techniques for how things look and feel and smell.
My favorite kitchen tools are cookie scoops or little dishers. I think a range of sizes of cookie scoops in your kitchen, you will find out that you will use it for a lot more than cookies.
Here is a delicious recipe from Chef Angela Garbacz' new cookbook: Perfectly Golden: Adapatable Recipes for Sweet and Simple Treats,
Zucchini Chocolate Cake
My mom makes the best zucchini chocolate cake. It is so easy to keep taking thin slices from the pan with a butter knife. You just think that if you walk by the pan that's sitting on the counter and take a morsel, no one will even notice. Eventually, after you walk by for the 14th time, someone is going to notice that a third of the pan disappeared in 20 minutes. I think my favorite part of this recipe is that about halfway through the baking time, she sprinkles chocolate chips and granulated sugar over the top. They both melt into the top of the cake, but don't bake so long that they overbake and get burned or too crunchy.
This is the Goldenrod version of her recipe.
We worked up this recipe during the first summer the shop was open. I really wanted
to focus on using local ingredients and produce when I opened Goldenrod, but that was proving kind of hard to do with pastries unless I wanted to do more savory options. So, we started looking for ways to use what was already there, and to make some childhood favorites in our new, inclusive way of baking. This is a customer favorite that we are thrilled to bring back every summer.
We've tried baking this cake in just about every shape and size, and it's great any way you bake it.
Yield One 9-by-13-inch cake
Ingredients
Nonstick spray for pan
4 large eggs
1 cup (200 g) granulated sugar, plus more for dusting and 2 tablespoons for sprinkling
1 cup (179 g)
light brown sugar
1 cup (240 ml) vegetable oil or melted coconut oil
1/2 teaspoon sea salt
1/2 teaspoon baking soda
11/2 teaspoons baking powder
3/4 cup (67 g) cocoa powder
2 cups (250 g) all-purpose flour or 2 cups gluten-free all-purpose flour
3 cups (360 g) grated zucchini
1/2 cup (77 g) bittersweet chocolate chips, dairy-free if necessary
Preheat your oven to 375°F. Grease a 9-by-13-inch baking pan with nonstick spray and dust it with granulated sugar.
Combine the eggs, both sugars, and oil in a large bowl and mix using a wooden spoon. Add the flour, salt, baking powder, baking soda, and cocoa powder and mix again to incorporate, scraping down the sides of the bowl as necessary. If your grated zucchini feels very heavy with moisture, I recommend squeezing out some of the liquid before adding the zucchini. You can do this by putting the grated zucchini in a clean tea towel and wringing it out over a bowl or sink. Add the zucchini and mix to combine.
Pour the batter into your prepared baking pan. Bake for about 10 minutes, then sprinkle the chocolate chips and 2 tablespoons of granulated sugar over the top of the cake and bake for another 20 to 25 minutes, until the edges start to pull away from the side of the pan a little, the center of the cake just barely gives when you gently press it with your finger, and a cake tester or paring knife inserted into the center comes out clean.
This cake is great eaten warm, or at room temperature. You can store this at room temperature, covered, for about 5 days.
Angela Says: For the gluten-free flour, I recommend Bob's Red Mill Gluten Free 1 to 1 Baking Flour (296 g). Bake this in lined muffin tins for a rich and delicious breakfast treat.
What are you baking in your kitchen?