Listen:
THE GREAT TEXAS DANCE: The Tales of Zebadiah Creed, Book 2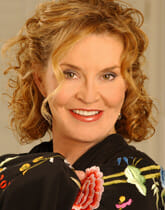 Podcast: Play in new window | Download
Zebadiah Creed tells a tale of the Texas Revolution, not as history, but as a personal portrayal of men and the consequences of their decisions. Sometimes those decisions were made during the savagery of battle, but most of the time they were made in quiet, their desperate acts allowing them no way out other than through loyalty and friendship, or ultimate betrayal.
Texas Dance (The Tales of Zebadiah Creed, Book Two) continues the saga of Zebadiah Creed. Zebadiah finds himself at the Alamo in the last days before the fall, beside such Texas legends as Jim Bowie, William Travis and Davy Crockett. His luck holds as he and his pal, Grainger, are sent  away from the battle with urgent messages for reinforcements to General Sam Houston. 
The reader follows Zebadiah on his journey to the Texas town of Gonzales, and on to the doomed town of Goliad. He must thread his way through the intrigue of conflicting loyalties and perilous escapes on his journey to complete his mission to Sam Houston. Zebadiah finds his own truth and loyalties are tested. He is never really sure who is his friend or who is his foe.
The dance of Tejanos, Texians, the Mexican army and the American politicians weave together a complicated waltz orchestrated by greed, passion, slavery and its foes.
Jackson has given us a new look at the Texas revolution…what started it, who stood to gain, and who its real heroes were.