Listen:
What Everyone Needs to Know About Gold Right Now!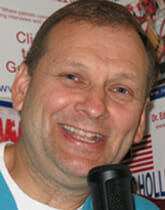 Podcast: Play in new window | Download
Join Doc Holliday with his special guest, Jack Hanney, who is an expert on gold. With the Federal Reserve and central banks around the world printing unprecedented paper money during the COVID-19 crisis, what do you need to know about gold? That is such a great question for everyone to better understand these uncertain times in an uncertain economy and Jack Hanney of Patriot Gold Group has the answers on this week's Rock Splitting Politics. Every American needs the information that is shared on this program today to better plan for the future. Click on now for the possibilities of what gold can mean for you and your family's future!