Listen:
How Kamala Harris and the Democrats Lit the Fuse for Biden's Burisma Bombshell!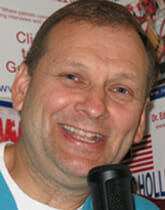 Podcast: Play in new window | Download

Join Doc Holliday for his insights on how Biden's new vice presidential pick, Kamala Harris, and other Democrats actually have lit the fuse for the coming Biden's Burisma bombshell. Doc uses clips from the former vice-president and details facts from two new articles. Will anyone in the media actually finally dig into this story? One journalist is actually practicing the profession of journalism and Doc mentions him and so much more in this week's show.  When will the fuse that Kamala Harris help light finally expose the Burisma bombshell? Better listen to this week's show to get educated. Doc uses alliteration and says you need to know these three b's, Bidens, Bedingfield. and Burisma. Why? Listen to the show.