Listen:
CUTTING EDGE HEALTH CARE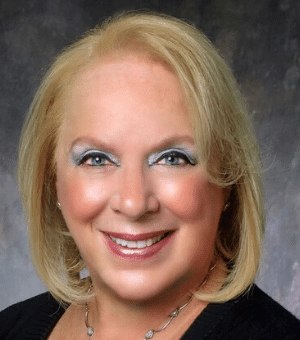 Podcast: Play in new window | Download
In today's episode of "Healing From Within" your host Sheryl Glick author of The Living Spirit which shares stories of spiritual awakening, spiritual communication, healing energies, miracles and a way to know and use your intuitive abilities for a healthier and more purposeful life journey welcomes Kristen Grayce McGary author of Holistic Keto for Gut Healing. Kristen is a Holistic Healthcare Practitioner who will shed light on the importance of Functional Blood Chemistry Analysis to discover what's really going on in your body.

As a Reiki Master Teacher and medium Sheryl is delighted to speak with Kristen Grayce who has a most extensive history of merging Eastern medical philosophy with Western allopathic medicine and Sheryl has long been aware that almost all illness or dysfunction begins at the gut level and healing must begin at this level for a multi dimensional approach to true healing.

As listeners of "Healing From Within" are well aware Sheryl and her guests share intimate experiences and insights into the metaphysical world of energetic and physical life to find a connection or balance to the needs of both for awakening higher conscious and moving towards "true healing" of the mind body and spirit: not merely attending to physical ailments or disturbances. The cause of all illness lies within and must be discovered and then released.

In today's episode Kristen Grayce will tell us about Functional Blood Chemistry Analysis and what she calls The Ketogenic Cure, a diet program that can heal your gut and heal your life. We will learn more about autoimmune disorders and how to treat them, especially since she has recovered from Hashimoto's disease and Fibromyalgia . We will discuss Glutahione and how it can hold back the years and promote positive aging.

When Kristen Grayce is asked to think back to her childhood and remember a person place event or dream that may have shown them or others the lifestyle or work and interests they would pursue as an adult, she immediately remembers when she was two years old and picked up a stethoscope and put it on the arm of her grandmother. It seems she wanted to help people feel good and that has been a theme of life for her ever since.

Kristen Grayce tells us about her plan to personalize people's health plans and understand what foods, exercise program and treatments, would best serve them. She tells us how valuable Functional Blood Chemistry Analysis is and how important it is to revealing the health issues and offer a preventive process that would individualize a person's health plan. Kristen wants Functional Blood Chemistry Analysis (FBCA) to be more widely available through healthcare providers who understand how to use holistically individualized treatment plans. FBCA takes the guesswork out of health decisions. And helps guide people with nutrition supplementation and lifestyle recommendations that better meet their unique biochemical health needs. It also directs her to use other testing tools and recommend them to more specialized medical services when needed and allows her to catch people who have fallen through the cracks of the Western medical model.

Blood chemistry is a screening tool identifying imbalances in the body metabolism. Few MD's and NMD's are versed in Functional Blood Chemistry Analysis, nor do they know how to order appropriate comprehensive panels. Conventional blood chemistry analysis complies its normal reference range from millions of patients, most of whom are moderately to severely ill. Which begs the question-How can a patient whose blood falls within the normal range among a group of sick people, really learn anything about wellness? Perhaps we should think of this old approach as Dysfunctional Blood Chemistry Analysis?

By contrast Functional Blood Chemistry Analysis focuses on healthy people to create normal ranges. Functionally normal ranges are much narrower that their conventional counterparts. When a patients level fall within functionally normal ranges we can be much more confident about the health of that blood component. When a patient's level falls outside functional ranges, but within conventional ranges, we can note a red flag for imbalance, and possibly developing disease patterns that traditional medicine would likely ignore. By catching imbalances before they manifest as symptoms and severe tissue damage, a patient's prognosis is much better.

Kristen Grayce tells us more about this type of testing and you can go to her website to find out how to take advantage of her different programs.
Get the most comprehensive lab of your life with about 70 markers and a urinalysis
Learn exactly what is happening inside your body Receive a cutting edge, holistic and comprehensive analysis
Reveal potential causes of any symptoms Experience a 2 hour one-on-one interactive appointment with Kristin Grayce offered remotely or in person
Get direct, customized and appropriate instructions to gain vibrant health
Prevent future suffering by finding imbalances before you get a medical diagnosis Receive a full thyroid panel including all 10 markers for thyroid function so you can get to the root of thyroid issues rather than just mask symptoms
Have all the major markers of inflammation evaluated
Receive expert guidance on individual applied nutrition and health supplements
Receive individualized lifestyle recommendations
Sheryl asks Kristen Grayce the eight essentials for optimal health and Kristen responds water exercise food rest relaxation dealing with stress relationships personal relationships and personal self development.
Kristen Grayce's evaluation utilizes many natural and some ancient healing modalities for a multidimensional look at a client for understanding the physical spiritual and emotional challenges or needs of that individual for determining a plan for optimal health..
She will review and evaluate
My own thorough intake/health history forms
Korean and Chinese pulse diagnoses
Chinese tongue diagnosis
Your previous lab tests and recommend more if needed
Nutrition, metabolic, neurological and toxicity evaluation forms
Structural evaluation using CranioSacral Rhythm assessment techniques
Chakra and energy evaluations
Emotional states and stages
Subconscious patterns of sabotage
The 8 blocks to healing
Your self-care strategies
Kristen Grayce individualizes each session to meet you where you are and guide you toward your health and life goals and works with you to determine which healing modalities are the best match for you.
The options at her disposal include Acupuncture and Asian Medicine, Advanced CranioSacral Therapy and Somato Emotional Release, Dolphin Assisted Therapy, Equine Assisted Therapy, BioAquatic, CranioSacral, Brain Healing, Functional Blood Chemistry Analysis, Life-Line Technique, Homeopathy, Integral life and business coaching, Biological Medicine, Neural & Perineural Therapy, Homeopuncture, Movement Therapy, Cacao Ceremony, 5 Element Embodiment Exercises, Kambo Ceremony, Sound Healing, Reiki, Chakra Balancing, Contemplative Embodiment Exercises, and Energy/Spirit-guide work.
We know that what we think often manifests as thoughts have real consequences and what we ingest creates either a state of health or not. Let's talk about food as medicine.
We go on to talk about Ketogenic diets which are higher in healthy fats than paleo/primal nutritional plans and much lower in carbohydrates. Please note that Kristen Grayce works with Ketogenic gut-repair nutritional plans that exclude certain fats such as dairy, eggs, and nuts. General keto diets allow those foods. Please see the Paleo and Primal recipe section for other recipes that include nuts and eggs.
60-75% of calories from fat (or even more)
15-30% of calories from protein
5-10% of calories from carbs
The general macronutrient ratio guidelines are: The exact amount of your daily fat and protein intake depends on your individual body responses and activity levels. However, most people on ketogenic diets don't consume over 5% of calories from carbohydrates. You likely won't need to count calories unless you're goal is weight loss and you've hit a plateau.
Paleo and Primal diets are based on the premise that our ancestors didn't eat processed foods and grains so we aren't genetically designed to do so either.
Eating Paleo or Primal has many benefits but may not work for everyone.
Our Paleolithic ancestors got a few things right when they consumed:
Three times more produce than the typical
American, More fiber,
More protein,
More omega-3 fatty acids,
More unsaturated fat,
More vitamins and
Minerals,
Much less saturated fat and sodium We go on to discuss the differences between Veganism and Vegetarianism.
Veganism means no animal products are consumed, not even honey.
Vegetarianism has more variations, some eat eggs but no meat, others eat fish but no other animal or fowl, and others eat dairy but no other flesh food.
Lacto-ovo-vegetarians eat both dairy products and eggs; this is the most common type of vegetarian diet.
Lacto-vegetarians eat dairy products but avoid eggs.
Ovo-vegetarian. Eats eggs but not dairy products.
Vegans do not eat dairy products, eggs, or any other products which are derived from animals.
The Raw food diet consists of uncooked, unprocessed, hopefully organic foods including raw fruits, veggies, nuts, seeds, and sprouted grains. It is primarily plant based. Some raw foodists also consume raw eggs, meat, fish, and dairy products.
Food is never cooked but can be warmed as long as it doesn't get hotter than 118 degrees F.
Some things are dehydrated and usually never a temperature greater than 108 degrees F. The idea behind this kind of diet is to keep enzymes and nutrients in the foods alive and available because cooking can destroy them.
Kristen Grayce is passionate about educating people about FBCA because of her own autoimmune situation when she was in her twenties. She was diagnosed with Hashimoto's disease and Fibromyaglia. " I want this blood testing to be more widely available through healthcare providers who understand how to use it in a holistic way to individualize treatment. I also want you as a consumer to be well educated so you can make informed choices. FBCA has enabled me to more effectively guide people with nutrition, supplementation, lifestyle and treatment plans to better meet their biochemical health needs. I personally went for years undiagnosed and misdiagnosed until I learned about a full thyroid panel. It really saved my life. And if I can help you prevent the suffering I experienced, then my purpose is fulfilled. Your doctor truly does want to help you, but they don't have all the tools necessary because they are limited by a standard of care, in which they must treat each patient the same. I believe you are a unique individual and deserve to understand what is really going on inside your body."
Kristen Grayce tells us more about the value of Acupuncture and Asian Medicine. This safe and ancient medical system has been used to treat both chronic and acute conditions for over 6000 years. It seeks not only to treat dis-ease in the body and mind but to improve overall health and vitality. The tiny, hair-like, solid, sterile needles are inserted into acupuncture points. The intent is to contact Qi, vital life force energy. It is this Qi, or energy, that causes our bodies to move. Qi is what enables our vital organs to function like the beating of our hearts, blood pumping through our veins, nerve signals being sent from our brain to our limbs and vice versa, our respiration, digestion of our food and elimination of toxins via our kidneys, intestines, liver and skin
We discuss CranioSacral Therapy which Sheryl as a Reiki Master Teacher has also studied and Sheryl finds all energy body work very valuable in learning to understand energy, our emotions, and to begin to self-investigate so we may truly find a greater understanding of our own needs, the best way to interact with others, and the world. The restrictions are commonly the most important and least-often addressed components of somatic dysfunction. We am able to locate these restrictions and offer the brain an opportunity to release, reorganize and rebalance itself. CranioSacral Therapy (CST) is a form of Osteopathy that was developed by Dr. John Upledger. It is an incredibly gentle, non-invasive modality that supports the body's innate ability to heal. This hands-on technique uses about 5 grams of pressure, the weight of a nickel, to evaluate and treat various forms of restriction in the body, including osseous, fascial, connective tissue, visceral, and ligaments to name a few.
Neural therapy is a natural healing modality that works with your autonomic nervous system to resolve blocks, dysfunction, and imbalances so you can fully heal. Neural therapy historically addresses scars, glands, trigger points, acupuncture points, vascular structures, ligaments and autonomic ganglia. It is excellent for treating chronic pain and illness by restoring normal function to the autonomic nervous system and resolving blocks (aka interference fields, foci, and blocked meridians) that were caused by trauma or surgery scars, or sports injuries.
Perineural Injection Therapy (PIT) is excellent for pain! Previously known as Neural Prolotherapy (NPT), it now has a more accurate name. Dextrose (sugar) is injected near cutaneous nerves which alleviates neurogenic pain and inflammation. It is incredibly safe and effective in nearly all pain challenges. It was developed by Dr. John Lyftogt, with whom I've studied. Neurogenic pain is caused by damage to the C-fibers of subcutaneous nerves, which are unmyelinated . Sugar changes the signal of the receptors of the nerves. Nerves that are restricted via a chronic constriction injury (CCI) can be relieved with this therapy. You can expect 4 hours to 4 days of complete relief and then improvement of the pain after each subsequent session. Some patients only need 1 session, others may need a series of 8-16. I incorporate many other modalities which also address the root causes of why the pain is there in the first place.
We go on to discuss the Lifeline Technique.The Life Line technique is a unique and holistic philosophy, science and quantum technology to discovering, interpreting and releasing the root cause of physical symptoms, metal and emotional stress and trauma. This incredible system is the synergy of more than 16 different modalities in one, including Five Element theory of Asian Medicine, Meridian theory of Acupuncture, Ayuvedic, Homeopathy, Psycho-Neuro biology, Total Body Modification, Kinesiology, EMDR, Chakra, sound, color therapy, aromatherapy, aspects of Shamanism to name a few.
Sheryl thanks Kristen Grayce McGary for discussing alternative ways of testing establishing guidelines for individual wellness plans and working to help people via diet reduction of stress proper evaluation of potential health challenges and offering so much information on utilizing energy medicine supplements and natural approaches to heal immune disorders and create a more healthy way to live well.
In summarizing today's episode of "Healing From Within" we have talked about a path that often leads to a new understanding of life in its multidimensional aspects, impacting health awareness and learning how to create the best version of ourselves, beyond emotional physical or spiritual challenges. We may be able through this exploration of alternative modalities avoid an excessive use of medication, and or, surgery which we know comes with many side effects. Of course, awareness of energy and who we are as spiritual beings having a physical life, is always the first step to awakening to a clearer view of "Who we are?" and to finding the magnificent intuitive guidance system that lies within each of us, that offers us keys for knowing how to make better choices for improving our health and life in general. We have discussed Functional Blood Chemistry Analysis, diet plans, and many alternative healing modalities such as Reiki, CranioSacral, Life-Line Technique, Acupuncture, to name a few, all which seek to help the body release blockages that contribute to symptoms of dis-ease and health issues.
Kristen and I would hope after discussing so many modern ways to approach dealing with any health situation you would begin to merge the wisdom of past cultures and lifestyles with allopathic medicine and good health directives to live your most dynamic and well balanced life style, incorporating simple, but often effective and powerful energy approaches for positive lasting changes.
Today's Guest