Listen:
Just Like You by Nichole Troupe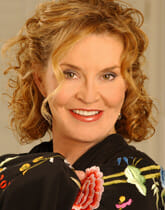 Podcast: Play in new window | Download
"Just Like You," is about a young girl named "Tina" who has been diagnosed with Autism. She attends public school and has concerns about socializing with other children. She worries about how to communicate while remaining respected and appreciated.
One day when Tina arrives at school, she expects to find her best friend. She learns, however, that her friend is not going to be in school today. Tina will have to manage all day without her friend who aids her in getting through the school day. Tina is worried.
Through her inspirational teacher's plan of action, Tina learns that she can have "other" friends who will also accept her for the person she is at heart. She learns that she can make friends and relate to the people around her. They learn that having a disability does not shape the heart and mind of an individual.
It is a wonderfully illustrated book that encourages young children to seek out one another while understanding differences with empathy in order to build a better future.
The book is a charming and heartwarming story with a strong positive  inclusive message for everyone.