Listen:
A Lone Wolf by J.C. Fields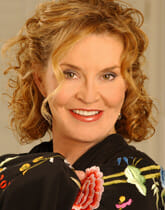 Podcast: Play in new window | Download
From the author of the highly acclaimed Sean Kruger Series comes a new adventure introducing ex-Marine sniper and retired CIA operator, Michael Wolfe, A LONE WOLF.
Somebody wants Wolfe, and his ex-Mossad girlfriend, Nadia Picard, dead. When an attempt to assassinate them in Barcelona, Spain goes awry, they manage to find their way back to Wolfe's rustic property in remote southern Missouri unscathed.
Not one to hide from a threat, Wolfe aggressively starts using his training and skills to find out who tried to eliminate them in Barcelona, but more importantly – WHY?
Filled with well-crafted characters and the trademark twists and turns of a J.C. Fields novel, A Lone Wolfwill keep you reading and listening late into the night.
For the origin story behind the Michael Wolfe character, go to J.C. Fields website. Sign up for his newsletter by entering your email address. J. C. send you a free digital copy of THE GHOST IN THE MIRROR AFFAIR, a cross-over short story featuring FBI Profiler Sean Kruger and introducing Michael Wolfe from the #1 Best Selling Audiobook, A LONE WOLF. In addition to the short story, you will receive updates on new releases, book promotions and other pertinent stuff. Find A Lone Wolf on Amazon.