Listen:
The American Spirit of Lacy Johnson Is Challenging the Socialist Policies of Congresswoman Ilhan Omar!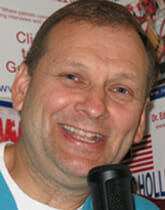 Podcast: Play in new window | Download

Doc Holliday's guest on this week's show is Lacy Johnson, a successful business entrepreneur and now challenger to the socilist policies of Congresswoman Ilhan Omar, a ultra left squad member and the sitting congress member of Minnesota's 5th Congressional District. Lacy was raised in Natchez, Mississippi, but he has lived in the Minneapolis area for over 35 years. Minneapolis has been the epicenter of the protests, riots, and looting that occurred after the killing of George Floyd.  Lacy Johnson believes in capitalism and his opponent has consistently pushed for socialist policies and has said that our economic system should be destroyed and re-built. Doc Holliday asks Lacy Johnson how he can win in such a democratic stronghold? Are democrats scared of socialist policies? And for our listeners, do you know what the Minnesota 1st Infantry did on the second day of battle at Gettysburg? Listen to this week's outstanding guest and see why he is drawing more and more democrats in the big city of Minneapolis to try something new when it comes to voting! Click on now to hear Lacy Johnson tell why Ilhan Omar needs to be voted out of power in order to keep the socialists and anti-Israel groups out of power in Washington, D.C.