Listen:
Trump Vs. Hollywood, the Documentary!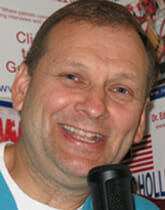 Podcast: Play in new window | Download
Join Doc Holliday this week for his in depth interview with the creators of the new documentary, Trump Vs. Hollywood! We've been told that because of covid Hollywood has practically been shut down—that's why we don't have new movies or television shows. But guess what?
Someone we know in Hollywood has been working under the CDC guidelines and a new documentary film called Trump Vs. Hollywood is about to hit America with what promises to be a political storm. And our friends, Daphne Barak and Bill Gunasti, are on this week's show for an exciting 30 minutes telling us how this documentary film was made and what it means for America.
Over 25 actors, actresses, rappers, and musicians from both sides are interviewed in the documentary and we get the inside story!
Bring it on and learn more about it right now by clicking on this week's show. Don't forget to check out our past shows and like our FaceBook page!