Listen:
Girl with the Rose Tattoo by Larry Weiss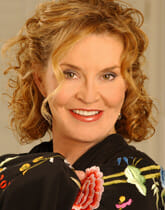 Podcast: Play in new window | Download
Being Rob Crawley's old lady requires an inner strength that Tina Douglas lacks. Theperfect, red Mary Magdalene rose inked on the nape of her neck becomes a touchstone in the many times of stress and anxiety she experiences. Tina views her future as bleak and dire. She sees herself trapped in a web of her own making. 
Rob is a full-patch member of the biker gang Cascade Warriors MC. He dominates almost every aspect of Tina's life. He does allow her one freedom, the opportunity to attend Valley Secondary School, in order to complete her high school education. Tina firmly believes that completing high school will lead to a brighter future. By commencement day, Rob regrets his decision. He begins to take Tina's graduation as an affront. He perceives his image with his fellow gang members has been tarnished and plots his revenge.
On the evening of the graduation dinner dance, Rob insists they leave the party early. He spirits Tina off to an isolated cabin in the hills at the south end of Stoney Lake. The trees whisper to Tina, "Danger! Danger! Danger!"
What transpires in this cabin in the deep woods, sends Tina's life into a tailspin until fate intervenes, and she crosses paths with Jenny Travis. Jenny becomes Tina's protector, ally, mentor, and best friend, helping her face the unrelenting vengeance of Rob and his henchmen.