Listen:
THE THANKSGIVING HANDBOOK: Learning To Walk In The Life-Changing Power of Giving Thanks by Robert Cozby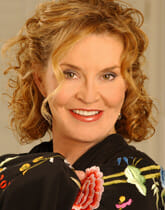 Podcast: Play in new window | Download

Thanksgiving: "To exhibit an attitude of thanks, of gratitude, toward the giver of a gift."
· Can you remember the last time you shared a Thanksgiving meal with family and friends and found yourself thinking about the conversations the next day?
· Do you know what the four main items are that each person should always bring to their Thanksgiving gathering?
· Would you be interested to learn about the magical, life-changing power of giving daily thanks in your life?
· And would you like to learn of the gift that God desires but cannot buy for Himself, but that you can present to Him?
In The Thanksgiving Handbook, the author takes the reader through a memorable Thanksgiving holiday and on a journey up into the mountains in order to explore the answers to these questions.
The Thanksgiving Handbook explores the concept, the attitude, and the action of giving thanks, both during the designated holiday of Thanksgiving as well as in everyday life. The purpose of the book is to expand the parameters of offering thanks for blessings, gifts, and for life itself.
The book is divided into three parts:
In part one, the author takes a look at the history of Thanksgiving and the foundation laid for the day of celebration. Readers will look at the beauty and the blessings of the day. By sharing thoughts and stories of people who have found reasons to be thankful, the reader will find ideas and strategies to bring deeper meaning to how they celebrate that day.
Part two focuses on the development of an attitude of thanksgiving in your everyday life and the potential that attitude has to change your life in a positive way. You will build a bridge of understanding between the acquired dailywalk of Thanksgiving and the day you set aside to celebrate your yearof living and walking.
In part three, the discussion centers around afterlife and the deep, lasting value of learning to be a thankful person while walking your unique path here on earth.The chapters will speak to your faith and vision of what lies beyond yourphysical sight. It will be a personal journey for you to take asyou consider the incentive treasure awaiting you as your thankfulheart becomes a shining gift to be presented to the Giver of all gifts.
Also included in the back of the book are Thankful Moments Journal pages. The pages are in a journal format and ready for the reader to record their moments of thankfulness throughout the year