Listen:
TYLER'S LIFE STORY: The Setback of Her Life by Candance Taylor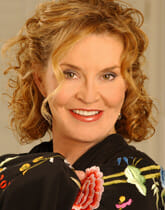 Podcast: Play in new window | Download

The author, Candance "Tailor Made" Taylor, shares much of her own story through the eyes of a fictional character named, Tyler. The reader will explore the ups and downs of a young woman who found herself willing to please people, especially the love of her life. The story is all about the choices she made to keep her marriage popping in many extreme pernicious ways.
Tyler had always craved love, attention, and affection from someone. She thought she had finally found it with James. He seemed to be the perfect guy, smooth yet quiet and gentle. He always knew just the right words to say when Tyler needed to hear them.
What Tyler didn't know was in a matter of seconds her world was going to turn upside down. There would be no turning back. The only place she could look was up towards God, hoping He would hear her cries.
Learn how Tyler was able to escape her harmful lifestyle.