Listen:
Chef Roy Yamaguchi: The Pioneer of Asian Fusion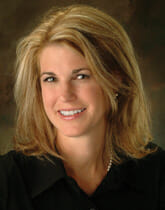 Podcast: Play in new window | Download
"Cooking is a living thing. It's always evolving. It's always changing. Every time we cook, because we put our heart and soul into it, we are giving a little bit of something away from ourselves." Chef Roy Yamaguchi
Chef Roy Yamaguchi is the Pioneer of Asian Fusion. Born and raised on a U.S. Army base in Japan, Chef Yamaguchi discovered his love of cooking through a home economics course in high school. A young Chef Roy made roast turkey, and his school counselor was so impressed that he encouraged him to consider cooking as a career. Chef Roy graduated from Culinary Institute of America and he soon created his own identity and style of cooking by showcasing the Japanese cuisine of his upbringing combined with the techniques and flavors of French cuisine. Join Margaret McSweeney and Chef Jaime Laurita on this Kitchen Chat to discover the taste of Aloha with Chef Roy's favorite childhood taste memory and his favorite dish to make in his own kitchen today.

Here are Chef Roy Yamaguchi's Top Three Tips for the Home Chef:
Always line everything up and have everything ready;
Don't follow every recipe to the "T";
Cook from the heart. That's what makes food great.
Hawaii is forever in my heart. My parents met and fell in love in Honolulu during college. It was truly an honor to feature Chef Roy Yamaguchi on Kitchen Chat. Dear foodie friend, may you always feel encouraged and have the strength to move forward and make a difference. Imua!
Savor the day!