Listen:
RETURN: A Halloween Time Travel Romance by Clare Cinnamon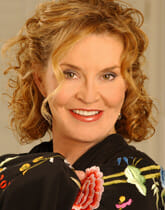 Podcast: Play in new window | Download
Ian Kelly is living a grand life in Manhattan in 2020 with his wife Mawd and their children. On Halloween night, he is suddenly tossed into history. He discovers that Mawd is a Welsh time traveler who was born in the fourteenth century.
As a teenager Mawd is being forced into a loveless, arranged marriage. In order to get out of the situation, she uses a "spiritual summon" as a last resort. Ian appears as her solution, but he is unrecognizable to her. If he wants to regain his future wife in modern America, Ian must lure teenage Mawd to fall in love with him while she is forced to follow the summon rules.
Ian and Mawd are separated and reunited throughout history as they experience a series of Halloween-based time-hops as they age. The magic takes them to an English village during the black plague. They time-hop to Colonial America. They experience the Roaring Twenties, as well as San Francisco's hippy-born Summer of Love. Their experiences offer a fascinating glimpse at life in each era.
The ultimate question is can Ian and Mawd's love stand the test of time or will time tear them apart.