Listen:
Presidential Election Helter Skelter 2020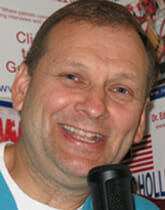 Podcast: Play in new window | Download
Well, if the year 2020 hasn't been strange enough, the long awaited presidential election has just descended into a helter skelter category. Now we don't know all the facts at this time but the president's team has claimed wide-spread voter fraud. As Al Gore remembers, he was given 35 days to make his case for the presidency in the year 2000 and President Trump should be given ample time to make his case if there is one that will hold up in the court of law.
The U.S. Constitution has guided and provided for this nation for many years and I have no doubt that it will continue to bless us with peaceful and lawful government. This week's show does explore the accusations of voter fraud coming from many states. We definitely want to dig into a case in Michigan that deals with a computer glitch that  took votes from Trump and gave them to Joe Biden.
Lawyer Sidney Powell has stated that this could be a computer error that may have occurred in many counties in many states. We will play a clip of her on Lou Dobbs show and you need to hear what she has to say. We also play a clip from leaders in Pennsylvania and Georgia. We are in the middle of an ongoing election battle that has moved from voters into the legal realm and that's why you need to listen to this week's show. Click on now for Doc Holliday's fascinating look at last week's presidential election results!