Listen:
President Elect? Not Yet! How the American Media Is Attempting to Steal a Presidential Election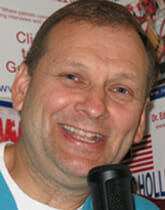 Podcast: Play in new window | Download

In the year 2000 America gave Al Gore 37 days to go through the legal process to finally allow George W. Bush to be called President-Elect Bush. Now in 2020 can we have time to allow Trump and his team to look into the voter fraud that happened and to see if there is enough to change the outcome of the 2020 presidential election? Doc Holliday digs into this question and uses clips from John Solomon's Just the News.
Doc also looks at an article from Townhall's Matt Vespa that you can read here. There is more than one path for Trump to retain the White House and Doc Holliday looks into President Trump's pathways and how the American media is trying to block those paths. Interesting times in which we live where the splitting rocks of politics keeps getting more and more bizarre. Click on now for a great show that you will not hear anywhere else!