Listen:
President Trump Absolutely May Be Reinaugurated on January 20, 2021!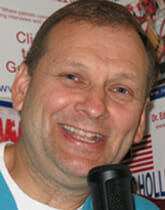 Podcast: Play in new window | Download
Doc Holliday takes the time to point out what people are not hearing on the mainstream media. He plays a clip from Steve Bannon's War Room with guest Boris Epshteyn from Trump's legal team. With what is now an avalanche of evidence pouring out, President Trump is not giving  up and neither should any American until all legal votes are counted. When is a vote legal? Doc Holliday tells you in today's show and plays a clip from Charlie Daniels Band to make a point about Georgia. Get ready for a rock splitting month of politics in December by listening to the last show of November in a year where anything seems able to happen. Has anyone heard the fat lady sing? Doc Holliday hasn't so listen to this week's show and see why President Trump is fighting for the Americans who voted for him in mass numbers, over 73 million votes—not counting the ones allegedly taken away in some places! This presidential election result is not over, the winner has not been decided, listen now to discover why!