Listen:
Does Joe Biden Still Believe in Santa Claus?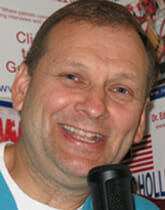 Podcast: Play in new window | Download
Doc Holliday asks the question, does former Vice President Joe Biden still believe in Santa Claus? If you listen to this week's show you will discover that Joe Biden may still believe wrongly that he has been elected President of the United States. Now he has the most number of votes at this point but those vote tallies have been challenged and we have not heard the final verdict yet. But does that mean that patriots should just sit and watch? No, Doc Holliday has some suggestions for patriots to get involved in ways that the founder of the American Revolution, Samuel Adams, would be proud of. Doc uses some clips from Steve Bannon and Sean Hannity to emphasize the importance of not allowing fraudulent votes to reward those who are involved with stealing an election for president. Get educated, get motivated, and most of all stay involved—–American freedoms depend on your being a part of this historical time! Click on now to listen!!