Listen:
Lessons From Your Last Life and How They Can Help You in This One by Diana Scanlan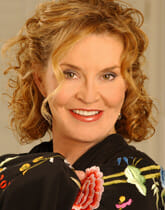 Podcast: Play in new window | Download
Diana has always felt a strong connection with the Universe and the Earth, but it was not until she began paying attention to messages, insights, and lessons from her last life that she was able to overcome the toughest challenges in this one.
From her challenging childhood to memories of her last life as an American Indian child, she looks back at an epic journey that has led her to focus on helping others – one that will help you gain insights for a clearer vision of your Divine life purpose.
In the book she explores how to:
– overcome past traumas and live in the present;
– forgive loved ones for their mistakes;
– shake off worries and stress;
– avoid judging others;
– find success by following your intuition.
With practice, meditation, and an open mind, you'll discover that if you look within yourself, you can enjoy happiness, serenity and inner peace by discovering Lessons from YourLast Life.
Learn more about Diana Scanlan and her books at BeingNaturallyHealthy.com