Listen:
Black Republican, Gabby Boyd, Outlines the Future for the Party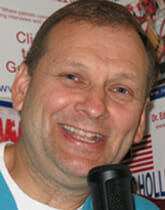 Podcast: Play in new window | Download
Join Doc Holliday this week for an exciting show that details what the future of the Republican Party looks like for minorities in America. Gabby Boyd has an interesting history and she has the unique ability to speak her mind with authenticity and experience. Gabby gives details about what this past election was like and she and Doc Holliday speak about how President Trump has helped the Republican Party and what his future of control of the party looks like. Absolutely a must listen to show so click on now during this season of Hanukkah and Christmas. Do we have any wise men or women in America? Listen to the show to listen to Doc Holliday answer this question!