Listen:
The Longer Harris Waits to Resign from the U.S. Senate, the Greater the Chance that Trump Will Be Re-inaugurated!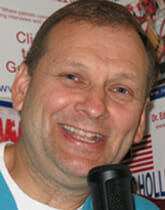 Podcast: Play in new window | Download
This week of Christmas 2020 is just as important as November 3 was in determining our next president. Doc Holliday explains why the longer U.S. Senator Harris refuses to resign to prepare to be Vice President, then the greater the chances are that President Trump will be re-inaugurated on January 20th! Doc uses some news clips and puts in a little Christmas music for good cheer, but this year has not been the 2020 year of vision as all the gurus foretold. No one could have ever predicted what unrolled this year. But this Christmas week is not one to take off and do nothing. Doc tells you what you can do to make sure that cheaters are not rewarded in our Republic through our democractic system! Click on now for a greater insight on why freedom loving Americans have the high ground! Hint, we have the truth, only the guilty want to hide ballots, machines, and tapes of wrong doing during the election!