Listen:
2020 Ends with Election Fraud Taking the Headlines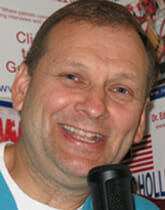 Podcast: Play in new window | Download
What a wild ride 2020 has been. Sad, tragic in so many deaths from COVID-19. And in this presidential election year the biggest story is still being told as documented voter fraud in more than enough numbers to turn the election is coming out in a big way. Dr. Peter Navarro's extensive report is finally being talked about and evidence of foreign election interference is now being seen. So this week's Rock Splitting Politics has Doc Holliday digging into the fraudulent votes and showing the overwhelming evidence that President Trump was re-elected. Now, how will the country make the election right? Listen to this week's show and get ready for 2021!