Listen:
2021 Begins and Doc Holliday Provides What You Need To Know To Start!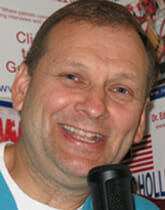 Podcast: Play in new window | Download
Doc Holliday begins his first show of 2021 with a look at this immediate week in the first days of January by playing a clip of the great intellectual constitutional attorney John Eastman and what to expect this week in Congress with the Electoral College.
Then in the second half of the show Doc Holliday covers the prospects of 2021 with the left-wingers gaining more and more control of the Democrat Party. Doc plays a clip from Lou Dobbs of Fox Business as he interviews Michael Goodwin, Ed Rollins, and Dr. Alveda King and they prepare us for 2021. Tune in now to get informed for the new year!