Listen:
My Heart Aches for America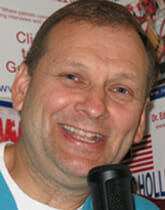 Podcast: Play in new window | Download
With the Capitol assault last week after a pro-Trump rally my heart aches for America.
My heart aches not just because there was an assault on the building and democracy but also because the narrative is being told from the leftists. Nowhere are we hearing about the Antifa members dressed to look like Trump supporters. Trump people knew imposters were among them and there is video evidence of this from many sources. But with the loss of the Georgia senate seats where does America go from here? 
Where does the conservative populist movement go? Doc Holliday answers these questions and provides valuable information with clips from Rush Limbaugh and a clip from Newsmax. A disheartening week last week can set the stage for tomorrow in a positive way if we prepare for what is next. Click on now for your patriot's roadmap forward.