Listen:
Chef Martin Yan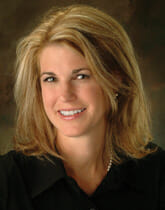 Podcast: Play in new window | Download
"Yan can cook! So can you!" Chef Martin Yan
Do you want to learn how to debone a chicken in 18 seconds? Chef Martin Yan recently joined Margaret McSweeney and Chef Jaime Laurita in the Middleby Residential Showroom for an exciting Kitchen Chat on Viking Facebook Live. Chef Yan welcomes us all into his kitchen with enthusiasm and encourages us with his motto: "If Yan can cook, so can you!" Chef Yan's multiple accolades include the distinction of Master Chef by American Culinary Federation, his 40 year Emmy award-winning PBS television show Yan Can Cook which airs in 50 countries, over two dozen cookbooks, imcluding,James Beard award-winning cookbook along with many other honors. Here is a beautiful video overview of Chef Yan and his culinary journey. (Video Credit: Used with permission by Chef Martin Yan)
Chef Yan's kitchen is bursting with the color red to symbolize excitement and life energy. He has a manner of encouragement that helps assure us in our ability. His kindness and passion for cooking and sharing his culinary expertise are truly genuine.
Watching Chef Yan debone a chicken in 18 seconds is exciting and inspiring as he teaches us techniques and safe knife skills. "Sharp knives are safe knives," Chef Yan reminds us. What a delightful surprise for Jaime and Margaret to receive a signed cookbook, a signature knife, knife sharpener and finger protector. Cooking is easier when you have the right tools and a sharp knife. Here is a link to purchase his products.
Here are Chef Martin Yan's Top Three Tips for the Home Chef:
Cook with the freshest ingredients and cook with the season.
Have a few basic seasonings on hand. (Soy sauce, hoisin sauce, sesame oil, ginger, garlic)
Cook with your instinct. Cook with your nose. Use your imagination, be creative.
Enjoy this delicious recipe by Chef Martin Yan for Rainbow Asian Chicken Salad.
Rainbow Asian Chicken Salad
Makes 2 – 4 servings
Dressing:
3 tablespoons extra virgin olive oil
3 tablespoons aged black vinegar
2 teaspoons wild honey
½ teaspoon sesame oil
½ teaspoon wasabi paste
Salad:
½ cup shredded poached or roasted chicken
2 cups mixed baby greens
1 cup shredded lettuce
8 cherry tomatoes, halved
½ cup shredded carrot
½ cup shredded red/yellow bell pepper
½ cup shredded apple
½ cup each shredded cantaloupe and honeydew
¼ cup nuts (pistachios preferred)
Garnish:
Cilantro sprigs
Assorted berries
Fried wontons strips / rice noodles (optional)
Combine dressing ingredients in a small bowl; whisk to combine. Set aside.
In a serving bowl, combine all salad ingredients. Add dressing; toss to evenly coat.
Garnish with cilantro sprigs, berries and fried wontons and rice noodles
Copyright: Yan Can Cook, Inc. 2020
Savor the Day!