Listen:
Former Mayor of Shiloh, Israel, Speaks Out About the American Election and Its Outlook for Israel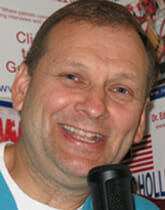 Podcast: Play in new window | Download
Join Doc Holliday as he speaks to the former mayor of Shiloh, Israel, David Rubin. Mayor Rubin also is the author of the book, Trump and the Jews, and he has been a good friend of our program over the years. Listen to his input on the American election as he compares it to the elections in Israel. And what does a President Biden mean to the future of Israel?  Listen to this week's show to find out.  Hey, would you like to be a part of the anti-socialist alliance? Doc Holliday tells why that is important on this week's show! Click on now to listen and learn!