Listen:
Release the McKraken! Can America Bring Back Honor?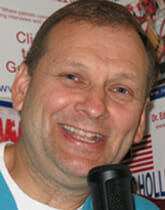 Podcast: Play in new window | Download

Doc Holliday has the privilege this week of interviewing for all his listeners, Dr. Grant McKracken who has just written a new book, The New Honor Code. In this interview you will hear why we need a new honor code if we want to live in a nation with a healthy attitude and free speech environment for Americans everywhere. Where did honor come from? Has every honor code been good for society? How can we regain honor in America? Great topics that are fundamental to the foundation of our country. Click on now for a fascinating journey to learn more about honor from the McKracken himself, Dr. McKraken!