Listen:
The New American Slavery: How the Mexican Drug Cartel and the Biden Administration Make It Happen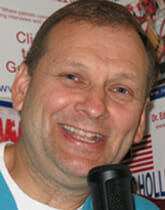 Podcast: Play in new window | Download

Doc Holliday examines how the policies of the new Biden administration and the Mexican drug cartel are working together either knowingly or unknowingly, but they are working together just like a team to advance the new American slavery. Listen to a fascinating interview with Louie Gohmert, congressman from Texas, and a former judge, from a clip on Newsmax television. You will not believe some of the ways that the Mexican drug cartel is using the new administration to do their dirty work and advancing the new American slavery, not only at our southern border but all across our nation. You, the American taxpayers are funding the new American slavery through Biden's incompetence and his completely ridiculous unraveling of the Trump administration's policies that were working! Click on now for a show that shines the light on a sad situation that is costing lives and endangering minors from outside the United States and everyone inside the country.