Listen:
MAGNOLIAS DON'T BLOOM IN SEPTEMBER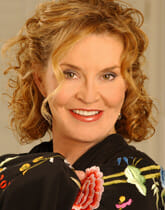 Podcast: Play in new window | Download
by Carol Lynn Luck

"Nothing will transform education if we fail to cherish and challenge the human heart – that is the source of good teaching."
-Parker J. Palmer
Kenda, a naïve teacher from upstate New York, journeys to Mississippi in 1970 on a quest to change the world and escape an abusive fiancé.
When she starts working at a newly integrated junior high school, Kenda is greeted with a Confederate flag and a "Yankee Go Home" sign. She quickly learns that, even when equality becomes the law, culture prevails–a culture she knows little about. Her challenges go beyond the classroom. Her teacher's salary isn't enough to pay the rent, so she takes a second job moonlighting in a hospital lab.
Over time, Kenda learns the ways of the segregated South through friendships she creates in unlikely places. Kenda's persistence sees her through challenges and even a lawsuit. Her new friends offer unexpected wisdom and understanding. She makes a difference in her students' lives, and they change her.
Even though magnolias don't bloom in September, they do blossom in their own season, just as Kenda and her students do.