Listen:
To Know the Future Look at "We the People"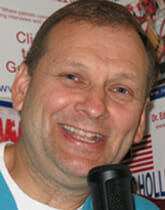 Podcast: Play in new window | Download
Doc Holliday uses this week's show to encourage lovers of freedom and liberty that we can have hope in the future. Doc uses clips from a conversation between Mike Lindell of My Pillow fame and the Gateway Pundits' Jim Holt on the 100% Fed Up show.  Mike Lindell has some fascinating announcements about what the future will look like concerning social media.  Before the conversation between these freedom lovers who are protecting free speech Doc has an important update about what is happening on the borders with the country of Ukraine and the once Ukranian land of Crimea which was aggressively seized by Russia when Joe Biden was the Vice President. Don't forget to listen to last week's show about Bitcoin and our digital future. Now listen to this week's very important show concerning everyone who loves freedom! Click on now.