Listen:
THE CRY OF A BARREN MOTHER by Kimberly Annette Jackson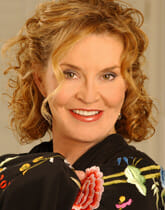 Podcast: Play in new window | Download
Drifting so far away from her dreams, she stands in a hole behind a tall wall. As the eyes of an insect walked toward her, keeping her from escaping from her position, she screams to be released but the webs are keeping her from speaking. Who could defeat this image that is keeping Annette captured in a place full of torments, abduction, and fears?
After all the wrong turns Annette made in her life, she still found herself slipping in the same ditches again. She would think that she was stronger in the flesh after falling in the arms of a man, Annette found herself not so strong in her faith, between her and the Lord.
The decision that Annette made was not a positive one. She allowed herself to lose all contact with the Lord. She only needed someone to save her from having a nervous breakdown. Having a breakdown, she had a letdown. The man that she fell in the arms of left her dealing with his secret demons.
After being in the trenches for months and months, she was surrounded by huge spiders. They held her without notice, she couldn't be released until she had the strength to defeat them. She was blinded to the realization that her problems lay in her low self-esteem and not knowing who she really was in the Lord.
Annette searched within herself to find out that the emptiness that she was feeling in her life was a void of darkness because she couldn't replace sex with love. The love that she needed was the Lord, and the emptiness that she felt in her heart was an inner cry.
Unfortunately, she wasn't able to conceive again, Annette is the mother of many nations.